How to change a meeting time or delete a meeting
If you have an invitation to meet someone and have not yet chosen a time, or if you would like to meet with someone again, you can see the person's profile in your UNSCHEDULED, RECENT, OR ARCHIVED sections of your left-sidebar menu.
To select or send a meeting time:
Select the name of the person in the Unscheduled section.
Select the meetings times you would like to propose, then compose a personal message if you'd like. You can also add meeting topics.
Select Send meeting times.
The person will receive an email asking them to accept one of the times you have proposed. Once they have accepted, you will receive an email confirming the time.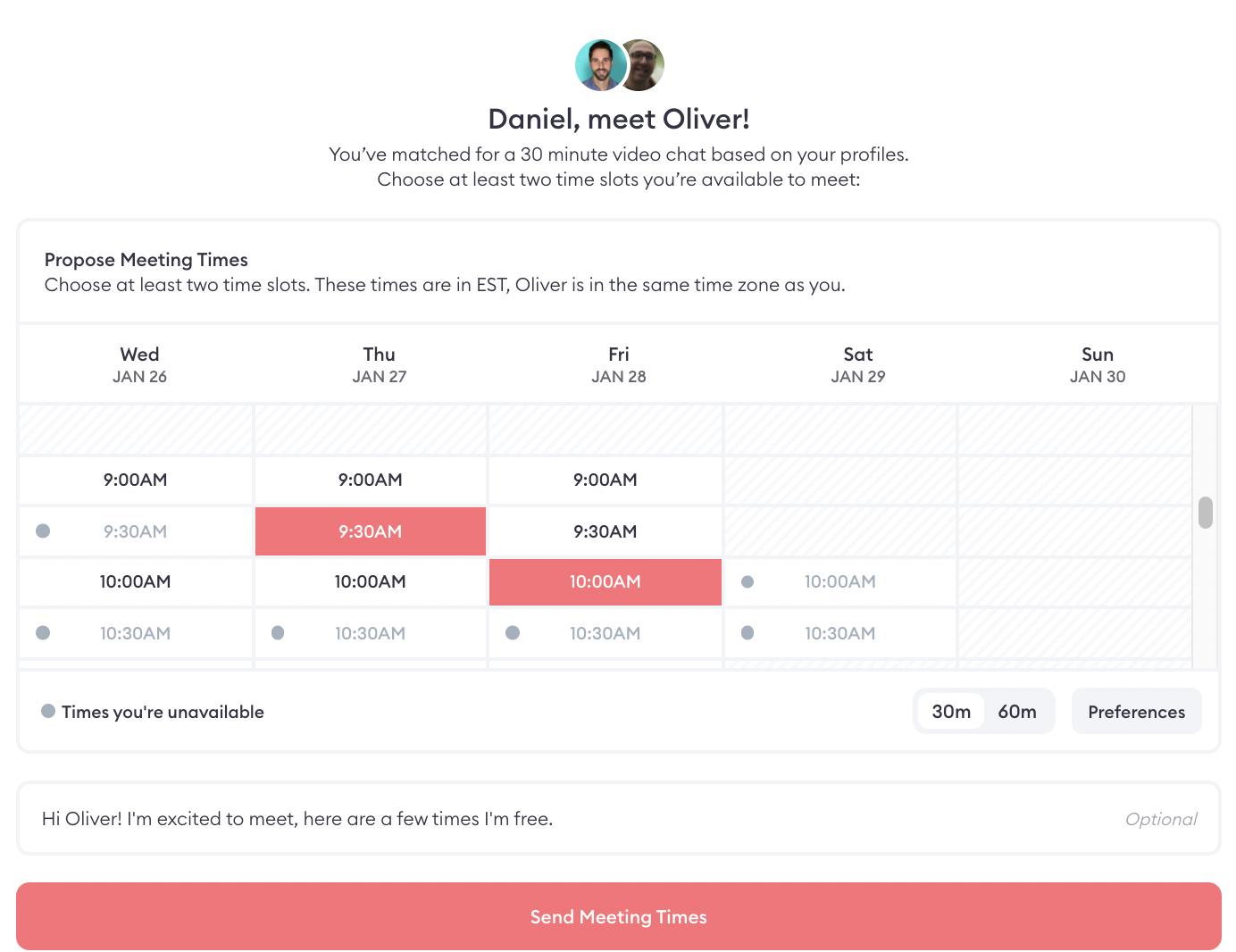 If you would like to delete a meeting:

Select Group tab
Select the name of the person in the Unscheduled or Upcoming tabs
Select the arrow next to the More Options in the right sidebar
Select Delete Meeting.
Select OK in the popup browser message that appears