How to sync your calendar
Meetsy supports Google and Outlook calendars. When you use other calendars, you'll need to propose times whenever you match or request a meetsy with other group members. Once you have synced your calendar, your matches will be able to schedule their 1:1's based on the availability you set. Learn how to change your calendar settings here.
Sync your Google Calendar
Select the Account tab.
Scroll down to Calendar Connections and select + Add Calendar.

3. Select Continue to Google or Continue to Outlook
4. Choose the Google or Outlook you'd like to connect to Meetsy and select it.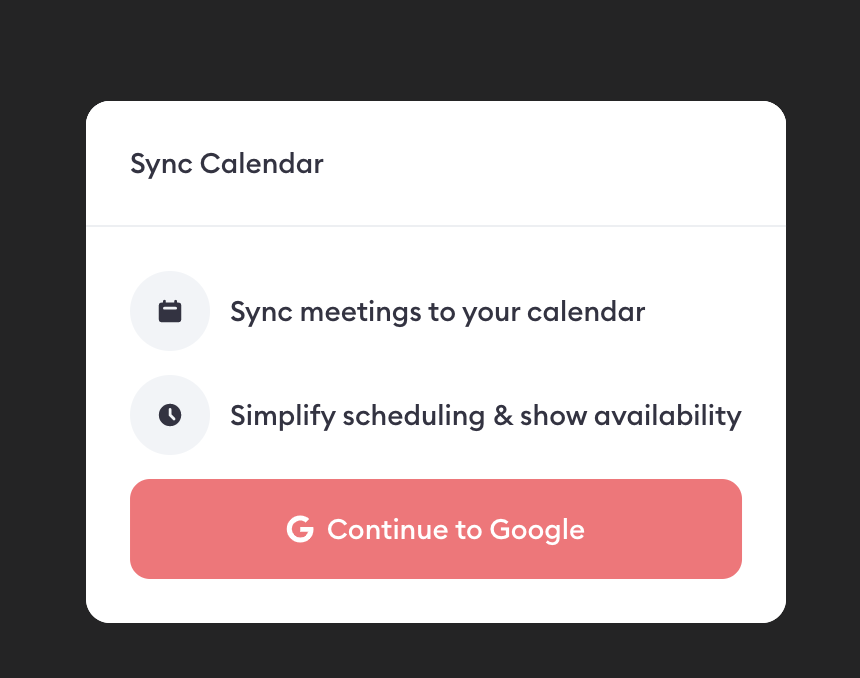 5. Once you have selected your Google or Outlook account, you'll see a pop-up confirming that you were able to successfully sync your calendar.

Adding or Removing Additional Google Calendars
Whenever you would like to add an additional calendar to your Meetsy account, go to your Calendar Connections and select +Add Another Calendar.
To remove a Google calendar, hover over the email address you have link and select the trash icon.