How to request to meet a member
You can request to meet a specific member in your Meetsy group by taking the following steps:
Select the Members tab.
Search for the member you wish to meet by searching by name using the magnifying glass, or applying a filter using the filter button on the top right.
Select "Meet ___" on the profile of the person you wish to meet.
5. Add a custom message about the reason why you're requesting a meeting with this person.
6. You can propose a meeting time by select Attach Available times. If the person you are requesting to meet has chosen to sync their calendar in their personal settings, the times they are unavailable will be greyed out. The availability will be changed if you filter by 30 minutes or 60 minutes. Select the times that you would like to propose.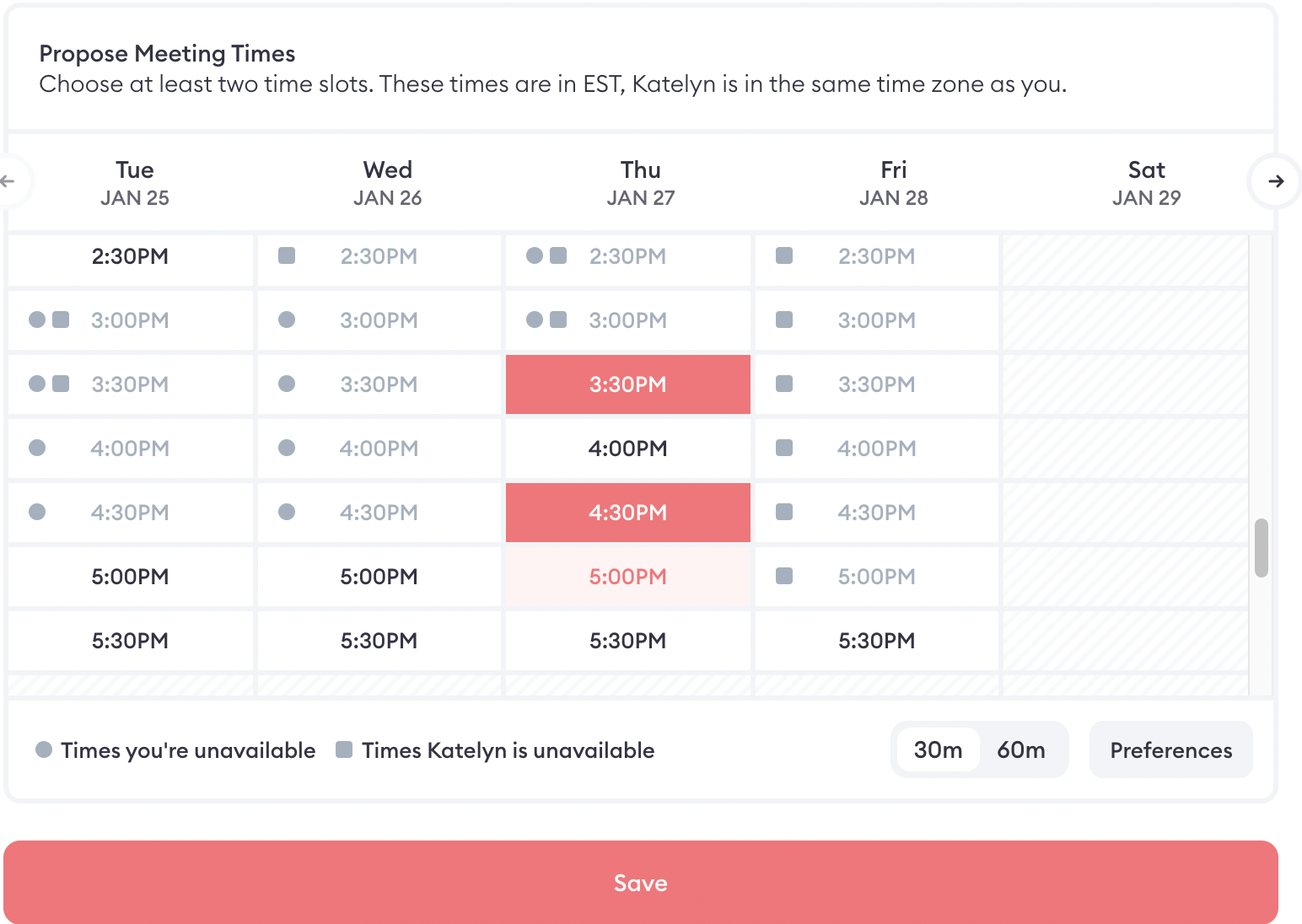 7. Select Save.
8. Select Send request.
If the other person accepts your meeting request, you will receive an email. Note, if they do not accept your meeting request, you can always resend them a new request using these steps.